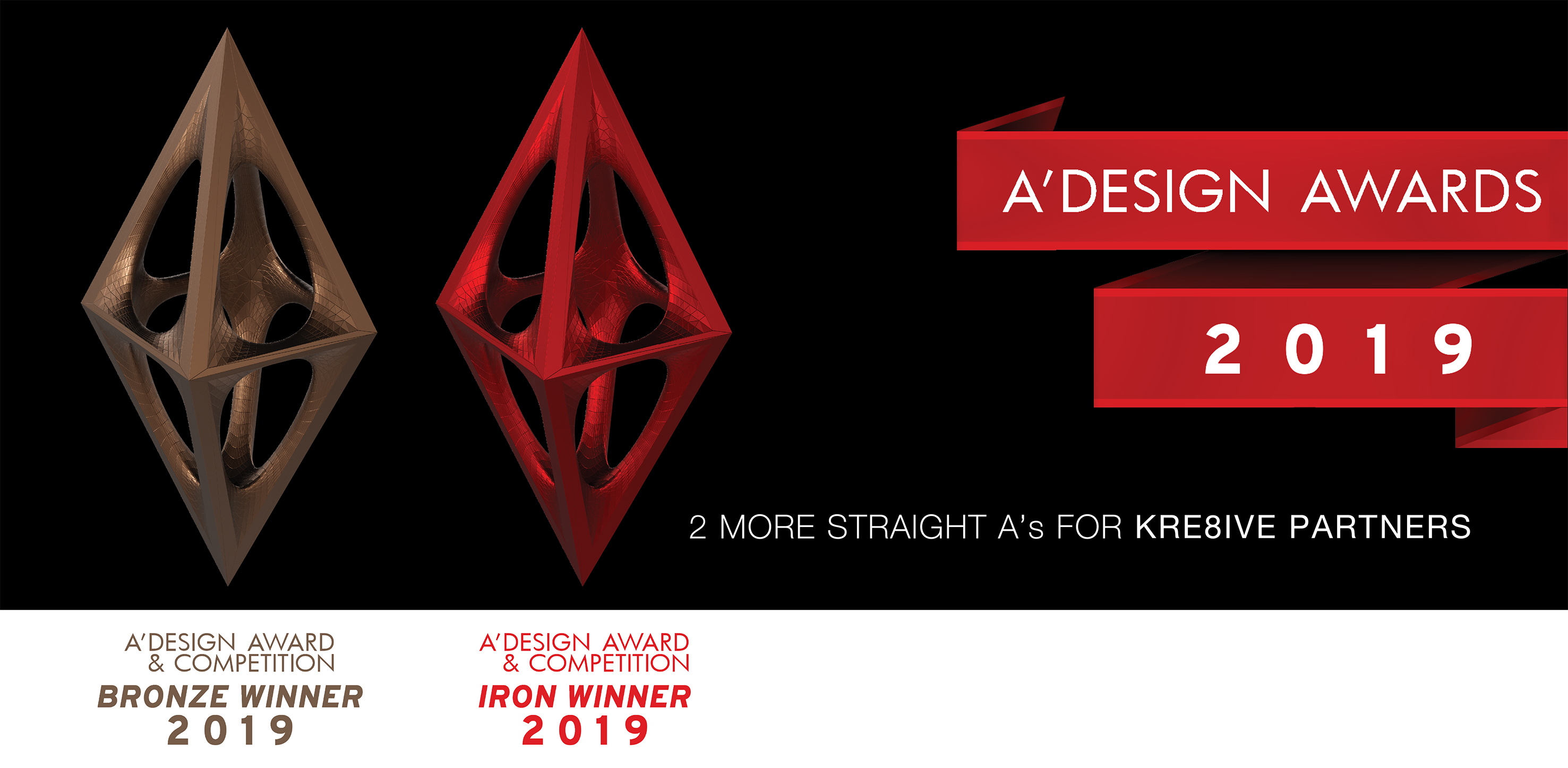 11 Sep

THIRD ONE'S THE CHARM! – KRE8IVE WINS A'DESIGN AWARDS FOR THE THIRD YEAR IN A ROW!

We are delighted to announce that Kre8ive Partners has won two more A'Design Awards at the recent Award ceremony held in Como Italy. Our Creative Director, Mark Turner had the privilege of accepting the awards in the prestigious ceremony.

Kre8ive won one award for Communication and Branding for the SoundRevel branding, and one for Packaging Design for our DeAngelis Italian Chocolate packaging.

It is always a pleasure to win at the A'Design Awards, which is the largest design awards in the world! This year was the biggest submission of design work they have ever received, there was over 15,000 entries from 57 countries over 15 design disciplines and only a fraction of those are accepted to win one of the prestigious awards.

So to be awarded two A'Designs makes us extremely proud!